Available for adoption Lower Mainland/Okanagan/Sunshine Coast/Island
Approx. age: 2 years Male/female: Male Weight: 17 Kg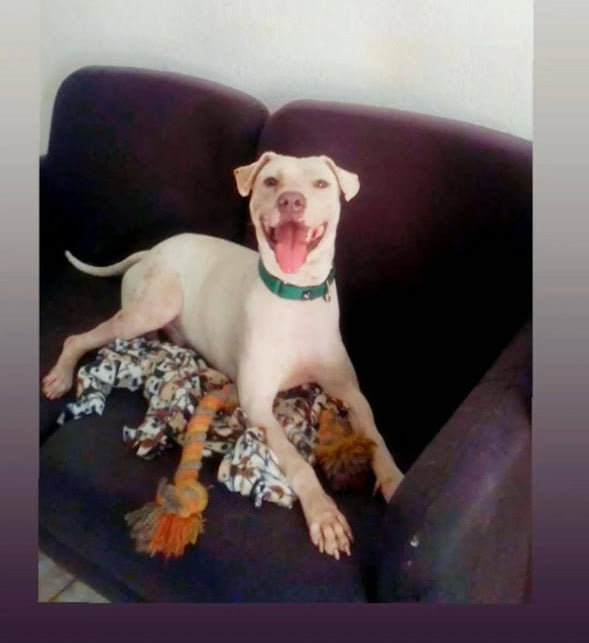 Behaviors Temperament: Athletic, friendly, fun. Energy: high Children Friends: Yes Dog Friends: Yes Cat friends: Chases them. Resource Guarding: No. Bark/noisy: No. Housebroken: Yes.
Shedder: Yes Crate trained: Good Leash etiquette: Great. Good in car: Yes.
Rescue Story : Yogo checked himself at the spay and neuter campaign in a little town of the Yucatan Peninsula. After neuter he was released but he decided to hang around the campaign site. He had scratches all over the body and many scars. The local people said he did not had an owner and that he recently appeared on the town. Yogo won the hearts of the volunteers and we all joined forces to take him to Cozumel for his rescue process. Foster assessment Are you looking for an athletic dog? A dog that can join you on your jogging? Bicycle rides? Skate board rides?
Then Yogo is your dog. We nicknamed him Iron Yogo, cause he could be an Iron Dog. This is a sweet dog that loves to cuddle and play with other dogs and humans. For most part of the day Yogo is chill and playful. But, oh boy he can run! He is one of a kind and you can feel his passion for running. I think runners, athletes or people who regularly do some kind of sport will understand that feeling that he has. Foster mom takes him everyday to run beside her bicycle or skateboard. Yogo can run fast and for long distances. He is in great shape and has strong muscles. Always rides/walks/runs by your side, never pulls a leash. He is great meeting new people and dogs on the park. He currently shares a home with two small lap dogs, one big older dog, another big but young dog and two cats. He gets along fine with the dogs, but has had a few bad experiences chasing the cats. They can coexist, but wanting to play with them has resulted in injury for the
cats. Yogo has many scars which is still a mystery for us. When we first found him we suspected he could be aggressive to other dogs and hence the scars, but we promptly realized he is a sweetpie friendly with all dogs. He had a few fights with one of his young foster brothers but they stopped when the foster brother got neutered. They now play like to babies.
Another reason for the scars could be because of sun damage and him enjoying outdoors and running too much, or running inside the Mayan jungle. Anyway, we think he looks cool and having a "mysterious" past gives him an interesting look. Yogo is a goofy dog who loves to exercise outdoors and would be a great companion for an active and sportive family.