Vancouver foster. Available for adoption in the Lower Mainland, Kelowna, Okanagan!
She is 6.5 kgs and 3-4 years old.She is 3/4 yrs old. Spayed. All and fully vetted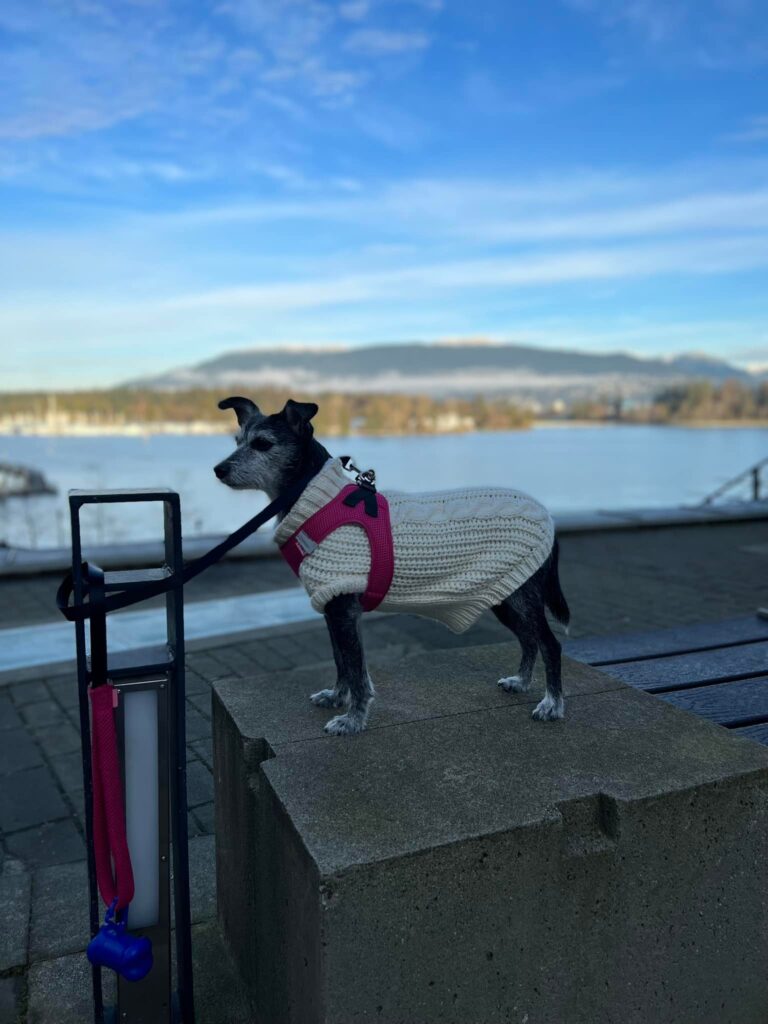 Meet Winnie! She is 6.5 kgs and 3-4 years old. Spayed, fully vetted. Housetrained. Loves to walk on leash, responds well to commands. Good with cats and male dogs seem to be better. Good at being home alone and in car. (Prefers of course people around)Winnie prefers if people let her approach them first and sniff and give her time to to come to you. On first meets with dogs she will growl out of fear but you give her time and she will accept. She has done this with Cronos the other foster dog. First day growling and by day 3 they were friends. She became very attached to him. So another dog would be great for her. She needs a family that is patient because she is still a little nervous around new things/people and still getting used to life here. Winnie has suffered from some sort of abuse and lived in the streets at some point
and had a litters of puppies during that time.