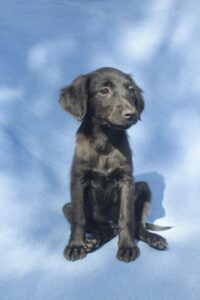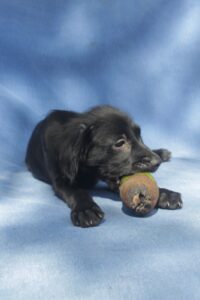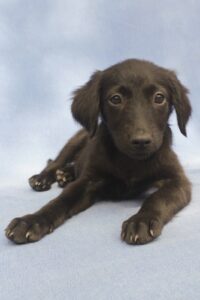 How we found the puppies.
It is common in Cozumel to find many dogs wandering the streets. Some of them are lost, others are abandoned but most of them are dogs who belong to someone who sadly leaves them to wander their neighborhood on their own, until they decide it's time to get back home.
That was the case of three dogs that I have seen many, many times hanging around my neighborhood. But this time, a puppy was with them, crying because she couldn't go up the sidewalk. That's how small she was!
So, I gave the puppy to her mom, and followed them back to their "home". I called at the door. Nothing. I continued calling several times…. Nothing…. I couldn't leave them on the street, so I opened the gate. The place looked like a dumpster, full of trash everywhere. An army of little puppies came barking. Nine in all, plus the 3 adults. Finally, the owner showed up. I introduced myself and offered to help him with the dogs. I told him I could make an appointment at the Humane Society and take all of them to be fixed. He agreed. Sadly, three days later, when a friend and I went to pick up the dogs, the puppies were locked in a shady area. He explained to me that four of them got lost, and 2 of the ones still there had fallen in a well. Fortunately, he was able to rescue them.
After having all of them fixed (5 puppies and 3 adults), we took them to the vet. They were dewormed, vaccinated and tested. One of the adults was sick, so we left him at the vet until his treatment was finished. We implored the guy to give us the dogs. He just gave us the puppies, not the adults. But food was given to him, and we agreed on passing by at least once a month to bring them deworming pills and food.
The puppies were taken to one of the rescue homes, where they live now with 3 big dogs while they wait to get adopted. They play all day long. They only stop playing to eat or sleep.