Mexican Shepard Approx. age: 6 months (Born December 2021) Female Kg 10kgs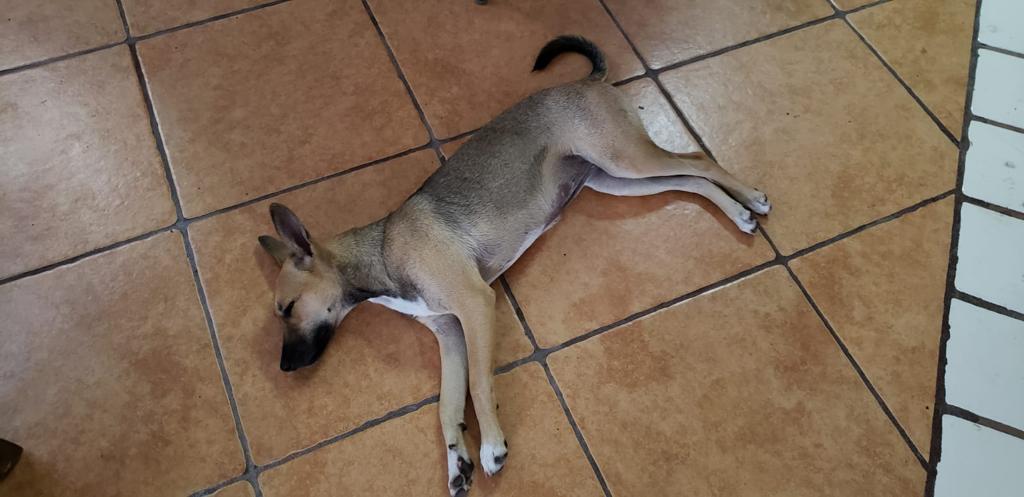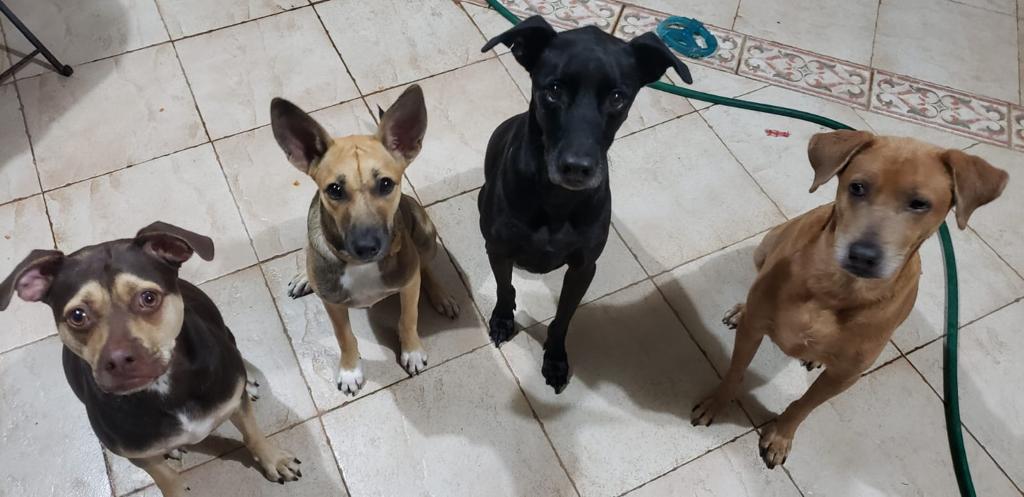 Temperament: Loving, Playful, Gentle, Willing and Smart.
Energy: puppy energy, medium when she grows up
Children Friends: Yes, loves them!
Dog Friends: Yes.
Cat friends: not tested.
Resource guarding: No
Bark/noisy: Will bark like a normal dog. Not too noisy, but not mute either.
Housebroken: On process.
Shedder: a little bit.
Crate trained: Good.
Leash etiquette: Good, pulls sometimes but gentle enough and good with correction.
Good in car: Good.
Foster assessment
It has been wonderful to foster Lita. She is a sweet, friendly and playful pup with a gentle caracter. We will miss her greatly. She gets along great with my five dogs of all sizes, but her best friend is my crazy high energy dog Chimi. They play everyday, all day, so Lita has been successfully burning all her puppy energy.
I think she wont have any problem being the only dog, as long as she is exercised and well included in the family activities. Lita is very smart, she has a little bit of Shepard in her so she will need longer walks or playing sessions and training.
Lita loves to sit, she learn it by copying from my dogs. Loves to sit for everything. Will sit for her meal and will wait for the "eat" command to go to her bowl. Will sit to get her leash on. Will sit on command if something new and scary is happening like the garbage truck passing by for the first time.
She has learned to walk without pulling. She still does it sometimes when something gets her attention, but she does it less often and with less strenght everytime. A small correction will bring her back to your side.
When she was younger she was a little bit shy and scared during the walks on busy streets, but now she is confident and will approach people and other dogs with a friendly attitude. She is great with little kids. She is gentle and will ask for their attention.
With potty training we are currently experiencing a little set back, but working on it. She is very smart, she knows she has a pee spot on the yard, and also in the park, but has had a few accidents in the house. Her new family might need to continue and keep this in mind. Lita loves chew toys! She can be entertained for hours with a good kong. She knows she should not chew anything else, but I wouldn't leave her unattended for more than a couple of hours if she is still a young pup.