Available Vancouver Lower Mainland, Okanagan, Vancouver Island
Approx. age: 17 MONTHS, Male Weight: 15 Kg Temperament: FRIENDLY Energy: medium Children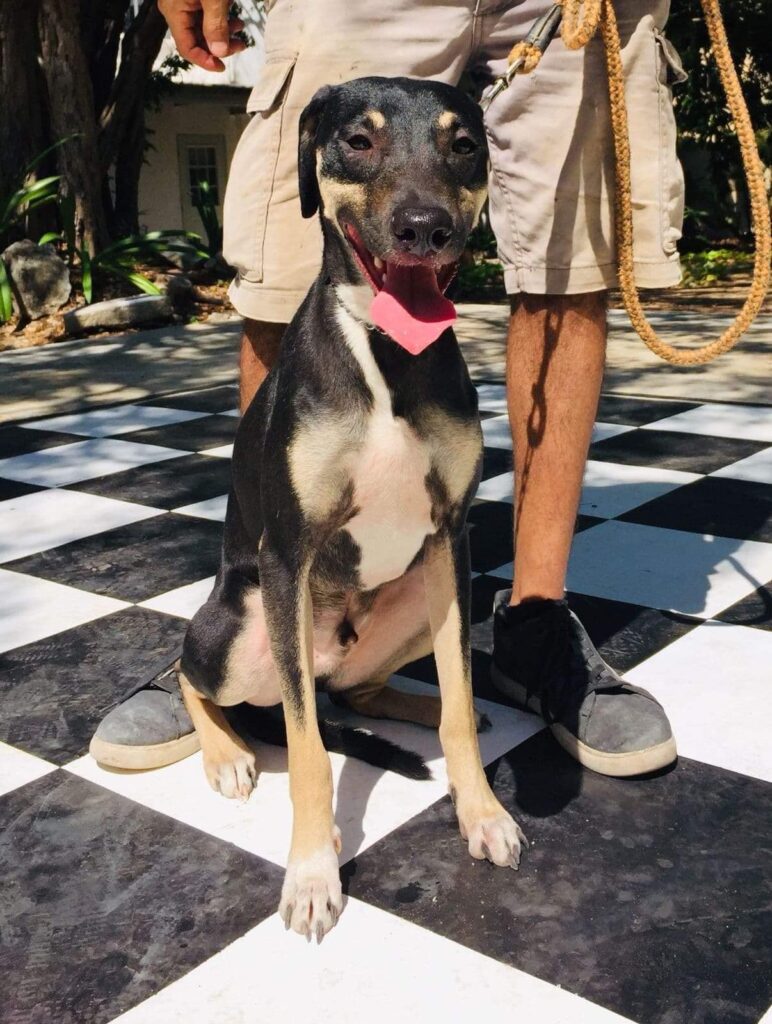 Rescue Story : LALO was born in a little town of Yucatan, Mexico. with other 4 pups. Very malnourished and weak. We bring them to Playadel Carmen. They are been growing together in a foster home. Foster assessment LALO is very friendly and fun. Loves to run and play! Friends: yes Dog Friends: yes, she's been living with other 9 dogs Cat friends: Unknown Resource guarding: No Bark/noisy: No Housebroken: no Shedder: NO Crate trained: no Leash etiquette: a little bit Good in car: a little nervous
Rescue Story
He was born in a little town of Yucatan, Mexico. With other 4 pups. Very malnourished and weak. We bring them to Playa del Carmen. They are been growing together in a foster home.
Foster assessment
He is very friendly and fun. Loves to run and play. Is gentle and kind with other
dogs, cats and with kids.