Available for adoption Lowermainland/Okanagan/Sunshine Coast
Female, approx age 6, 20 lbs, medium energy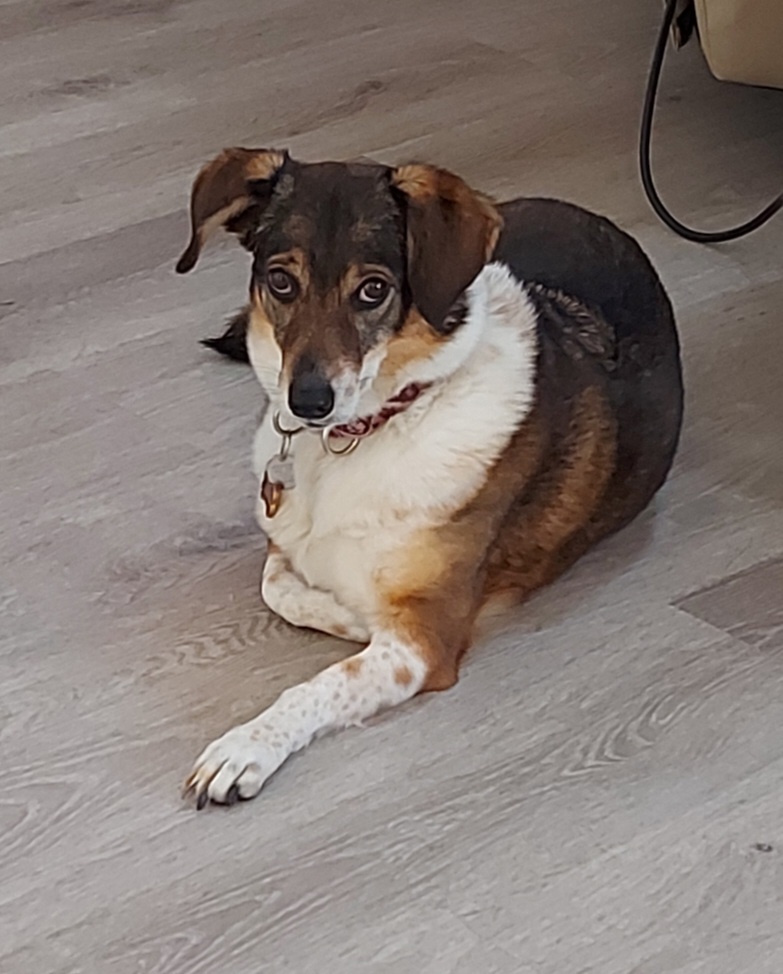 Currently in Kelowna Breed/Mix: Corgi x Approx. age: 6, Female
Behaviors: Loves her family, grins when you talk.to her in a playful way. Barks at new people and dogs entering the house but is easy to redirect. Had a history or barking and lunging on lead but has lessened since she has been in foster.
Temperament: Friendly, quiet, goofy at times, loving, and very sweet.
Weight: 20 lbs approx. Energy: Medium Child friendly: Yes
Dog Friendly: Slow introduction Cat friendly: Yes Housebroken: Yes Shedder: Yes
Crate trained: No Good in car: Window rolled down otherwise she will stress.
Resource guarding: No Leash etiquette: Pulls
Spayed, Yes Vaccines: fully vaccination, redent vet check and teeth cleaning.
Dental check/cleaning: October 2022