Available for adoption Lower Mainland/Okanagan/Sunshine Coast/Island.
Best Mix: sheppard mix Approx. age: 6 years old (in 2022) male 25kg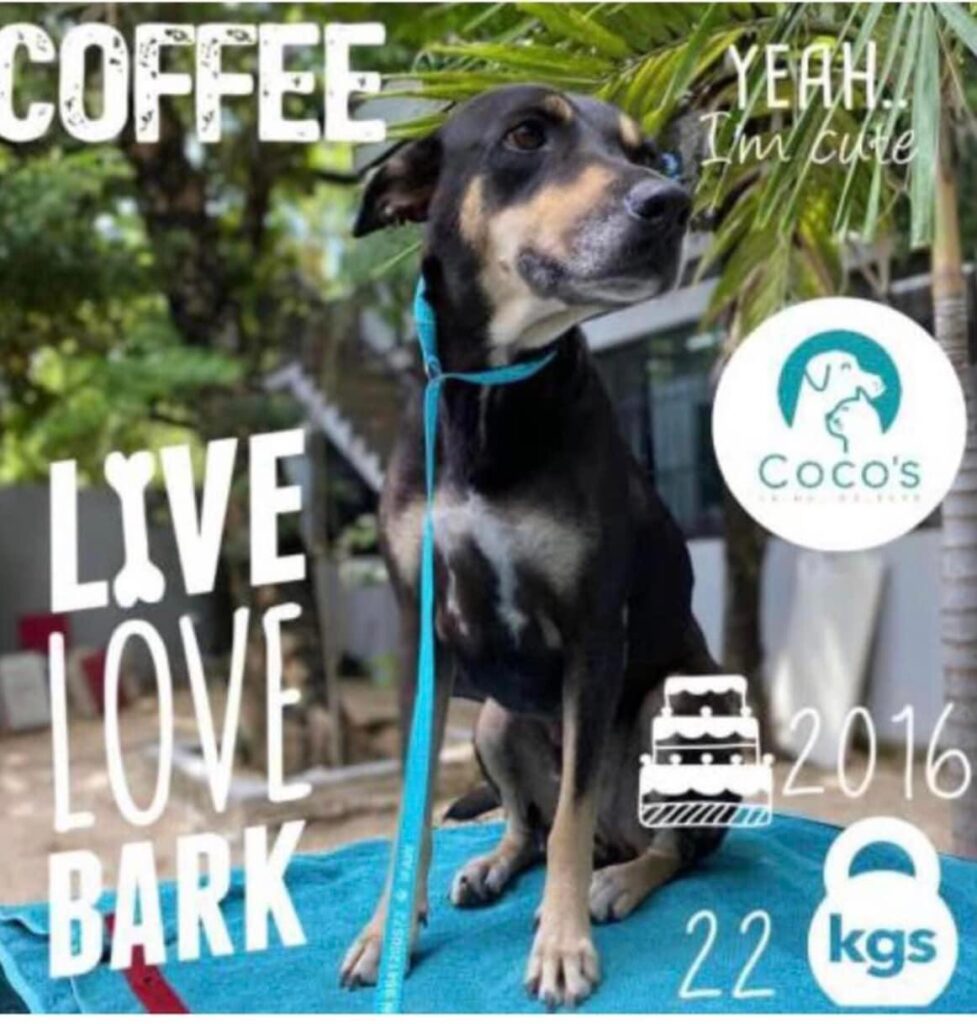 Temperament: CAMERA SHY, he's a very sweet goofy boy that likes to play…. But will stop as soon as a camera appears, so he sits in a corner. He likes to be petted and loves walks, he's usually nice, but will respond to dogs barking. He has been easy to socialize with new dogs male and females. Not recommended with cats. HE was used to walk alone on the street or with other dogs and children, accompanying them to the store, he likes to dig holes to rest as he used to rest under the cars to get shade and sometimes he would chase away strange dogs or cats, but would respect the guardians and patients standing in line outside the clinic. Energy: normal. Good with Children: yes Good with dogs: yes Good with cats: not recommended Separation Anxiety: no Resource guarding: a little bit with other dogs, not with humans Bark/noisy: yes, he'll bark as response of other dogs barking, and sometimes at strangers stalking the fence, or if we are late for his walk. Housebroken: he hasn ́t lived in a house, but he keeps his area clean, and won't pee or poo, until he is outside. Shedder: no Crate trained: no, but has to stay on a rocky once a month due to scheduled fumigation, and behaves well. Leash etiquette: ok, pulls a little bit, he wears a harness and feels a lot better with it that with a collar and leash only, and he gets so happy at walks Good in car: in his crate, yes. Rescue story: he lived as a community dog and was on the street most of his life, he would jump over fences and howled when restrained, so people gave up. We used to struggle a lot to be able to shelter him when there was a Tropical Storm or Hurricane, and he would bolt out when released. Coco's sterilized and vaccinated all the neighbors' animals for free when we started working at the new building. So Coffee and other dogs used to have annual core vaccines and flea/tick medication before being a Cachito Fund Dog. When the pandemic hit, we started helping with the feeding too. After a while, he was ok with us putting him inside, and as no one else would take care of him, the neighbors finally relinquished him.