Available for adoption Okanagan/Lowermainland
Breed/Mix:
Hound or terrier mix, Female, 11 Kgs, E
nergy:
Withdrawn, ultimately should be med/high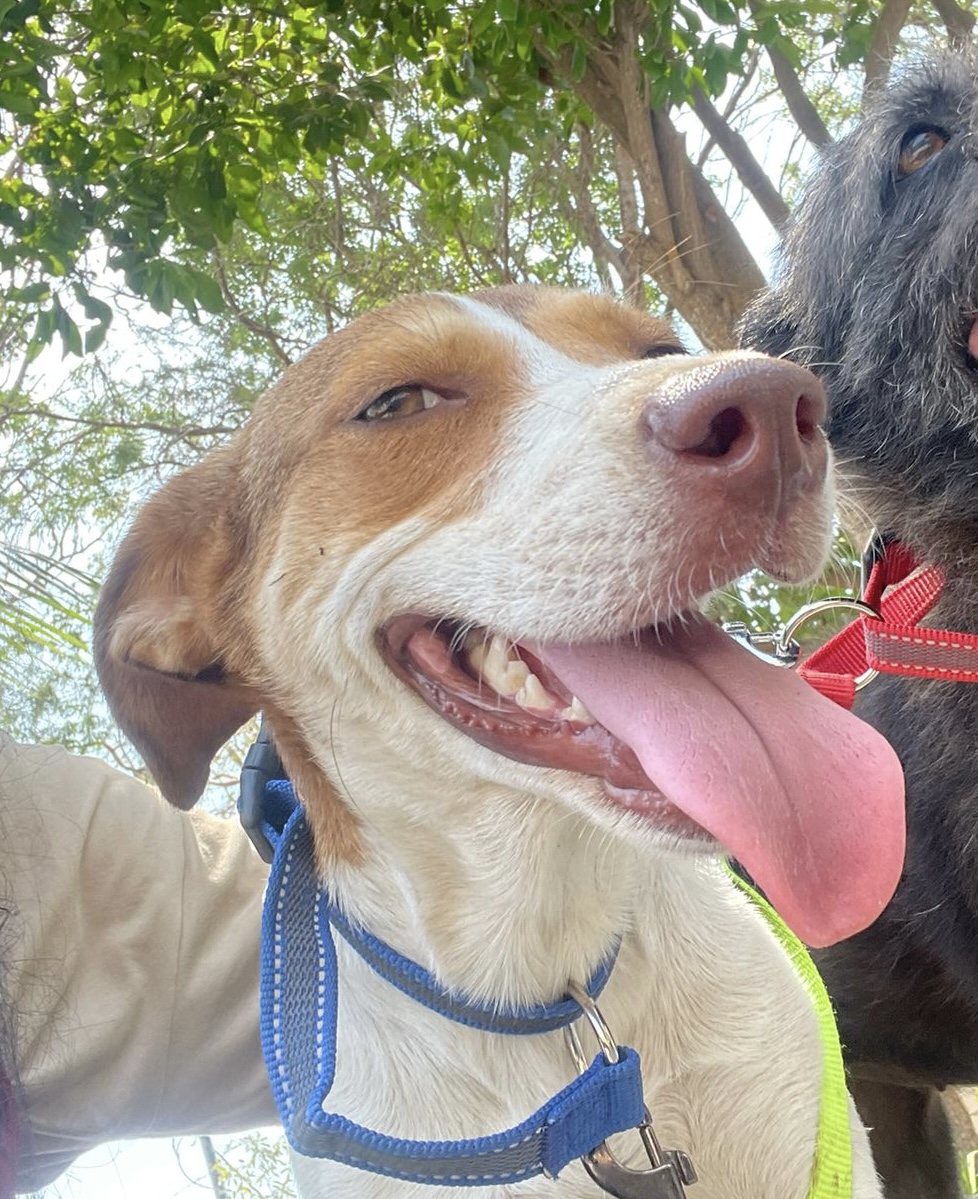 Child-friendly:
Yes
Dog Friendly:
Yes
Cat friendly: 
Yes
Housebroken:
Not officially but goes outside
Chiska is a lovely small and gentle girl who has had an early life of terrible misfortune. She was clearly abused by her owners, probably since birth. She has a fear of crossing doorways and we think she was forced to live in the yard and beaten if she tried to come inside where her people were. If that wasn't cruel enough, when she got bigger she was dumped out onto the street to fend for herself. Chiska found safety at the municipal shelter but had learned not to trust the outside world and didn't want to leave her pen. Fortunately, Chiska is not immune to the power of treats and positive reinforcement and has discovered the wondrous magic of the belly rub. She is a calm, sweet, affectionate girl who has a playful and mischievous side that emerges when she is feeling safe. She is a huge love bug and a total lap dog and loves to sit and be petted and will just melt into you. Chiska gets along with dogs and cats although is not fond of loud, aggressive dogs. She desperately needs a home of her own where she has an opportunity to continue to improve her confidence outside the limitations of a shelter. Not only does she need her own crate but she needs the safety of having clear expectations, as boundaries and knowing her place in the pack is key to continuing to make sure she doesn't become needy or anxious. Chiska would also love a dog buddy. She is a quick learner and easy to please and is a beautiful girl looking to love and be loved forever.
Vaccines:
Up to date
Tests: 
Dewormers:  Flea/tick preventions: 
Drontal plus and Bravecto
Heartworm preventions: 
Heartgard
Sterilized:
Yes
Dental check/cleaning:
Clean teeth