Available for adoption Okanagan/Lowermainland
Breed/Mix:
Schnauzer cross
Approx. age:
5, Female, 11 Kgs, energy: medium/chill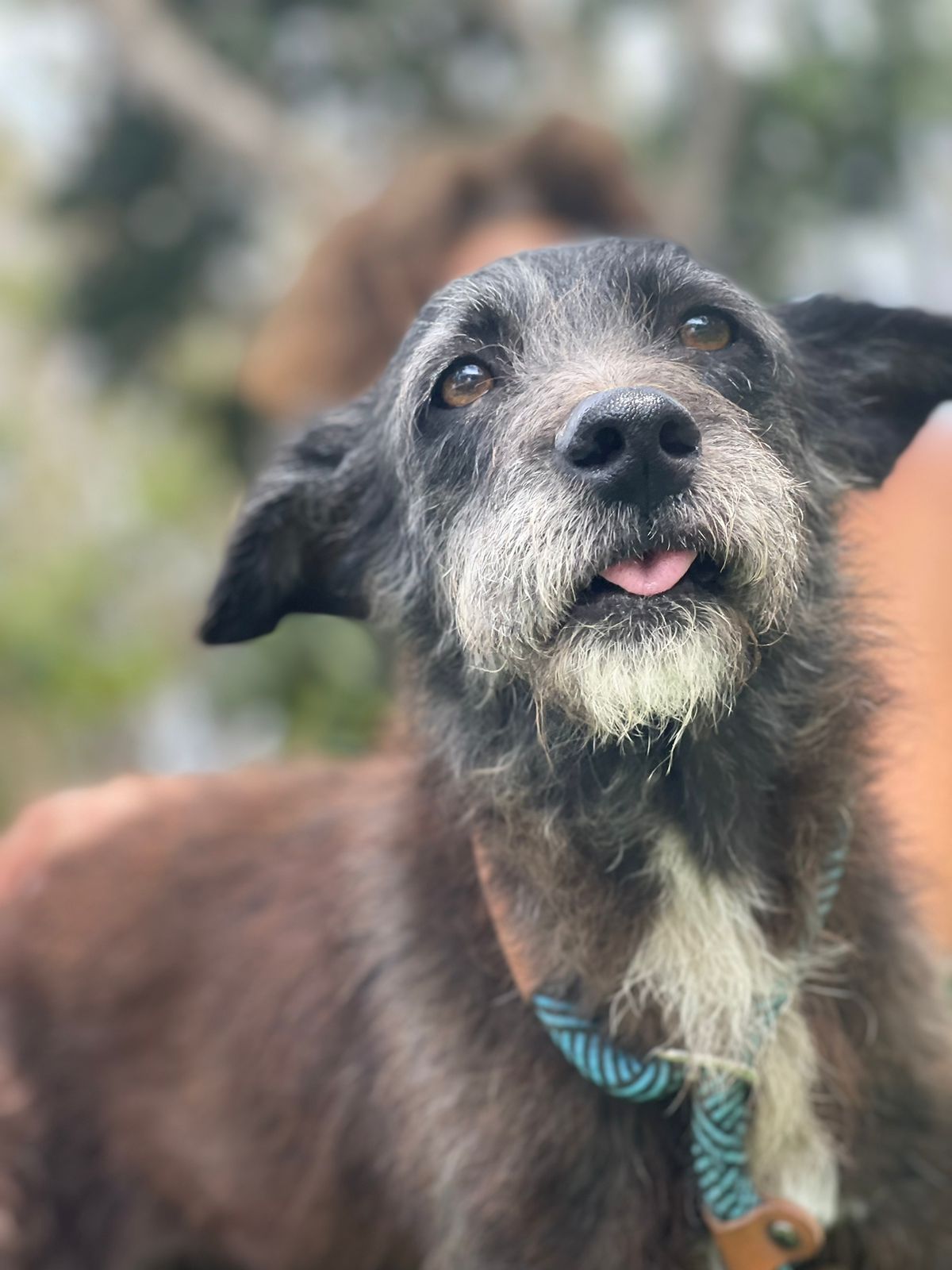 Child-friendly:
Yes
Dog Friendly:
Yes
Cat friendly:
Yes
Housebroken:
Yes
Shedder:
Very low
Crate trained:
Yes
Good in car:
Yes
Resource guarding:
No
Leash etiquette:
Work in progress 
Temperament:
Very chill dog perfect
Chilaquila was found by a local rescuer on the street, in obvious pain. She was taken to a veterinarian where an X-ray revealed a fracture but reflected an otherwise much better state of health than a street dog, leading everyone to conclude that she'd likely been abandoned by her owners after being hit by a car 😡. Her surgery was a success but the rescuer didn't have the funds to pay for her operation either and so she was surrendered to the municipal shelter where she has been since July. Her super friendly and mellow personality combined with her small size (11kg), low shedding (maybe hypoallergenic?) and her age (best guess is 5 years) make her highly adoptable in many situations including an apartment as well anyone looking for their first dog or not too sure about taking on too big of a challenge. She is extremely tolerant of anyone and anything, dogs, cats and children, is curious without being annoying, and just wants to hang out and give love.
Dewormers:  Flea/tick preventions:
Drontal Plus, Bravecto
Heartworm preventions:
Ivermectin
Sterilized:
Yes
Dental check/cleaning:
Has a broken tooth, not broken to the jaw